Born in 1933, U.S. Supreme Court Justice Ruth Bader Ginsburg developed a lengthy legal legacy while becoming an unexpected pop culture icon. But her unique, personal journey to a seat on the nation's highest court was largely unknown, even to some of her biggest fans – until now. The Oscar nominated film, RBG explores Ginsberg's fascinating life and brilliant career – from the young legal scholar who was shunned by law firms because of her gender, to the masterful appellate litigator who successfully argued before the Supreme Court for women's rights, to the U.S. Supreme Court Justice.
Join MALA and the Center for Jewish History for a special screening and panel discussion of this critically acclaimed award-winning documentary.Following the film, RBG Director/Producer Julie Cohen and Associate Producer Nadine Natour discuss their own fascinating journeys chronicling the life and career of Ruth Bader Ginsburg.
This program is supported, in part, by public funds from the New York City Department of Cultural Affairs in partnership with the City Council.
Ticket Info: $10 general; $7 senior; $5 CJH/MALA member at Eventbrite
About the Speakers: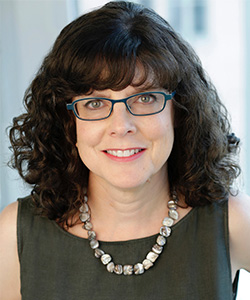 Julie Cohen has directed and produced nine feature documentaries, including RBG (Magnolia, Participant, CNN Films), The Sturgeon Queens (7th Art Releasing/PBS); and American Veteran (Freestyle). She has won a duPont Columbia Award, two Gracie Awards, three New York Emmy Awards and the 2017 Panavision Showcase Award for best New York filmmaker. Before she started making documentaries, Julie was a staff producer for Dateline NBC and the creator and producer of Supreme Court Watch on Court TV. She holds a B.A. from Colgate and masters' degrees from Columbia Journalism School and Yale Law School.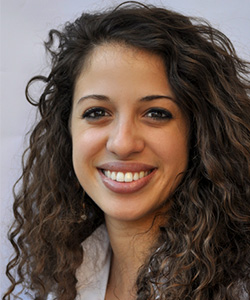 The associate producer ofRBG, Nadine Natour has shot, field produced, and edited a feature-length doc, American Veteran (Freestyle Releasing; Winner of the G.I. Film Festival Founders Award and the Panavision Showcase Award),  and co-edited The Sturgeon Queens (PBS: 2015 Berlinale Official Selection). She is a 2009 graduate of the University of Virginia and a 2012 graduate of the Columbia Journalism School and a 2012 – 2013 News Associate at NBC.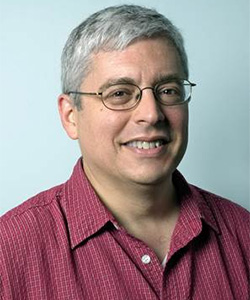 Paul M. Barrett (program moderator) joined the NYU Center for Business and Human Rights as deputy director in September 2017 after spending more than three decades as a journalist and author focusing on the intersection of business, law, and society. Most recently, Paul worked for 12 years for Bloomberg Businessweek magazine, and from 1986 to 2005, he wrote for The Wall Street Journal, serving as the newspaper's Supreme Court correspondent and later as the page one special projects editor. He is the author of four critically acclaimed nonfiction books, the most recent of which are GLOCK: The Rise of America's Gun (2012), a New York Times Bestseller, and Law of the Jungle: The $19 Billion Legal Battle Over Oil in the Rain Forest and the Lawyer Who'd Stop at Nothing to Win (2014). Both of those books have been optioned for Hollywood movies. An adjunct professor at New York University School of Law since 2008, Paul is married to RBG director Julie Cohen.